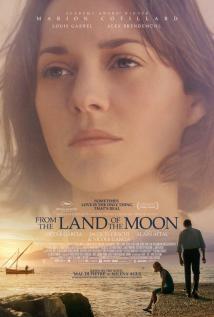 Yönetmen:
Nicole Garcia
Yıl:
2016
Oyuncular:
Marion Cotillard
,
Louis Garrel
,
Alex Brendemühl
,
Brigitte Roüan
,
Victoire Du Bois
,
Aloïse Sauvage
,
Daniel Para
,
Jihwan Kim
,
Victor Quilichini
,
Ange Black-Bereyziat
,
Sören Rochefort
,
Camilo Acosta Mendoza
,
Francisco Alfonsin
,
Julio Bollullo Carasco
,
Folco Jullien
Türler:
Dram
,
Romantik
Milena Agus'un aynı adlı, çok satan romanından uyarlanan film From the Land of the Moon, II. Dünya Savaşı sonrasında geçen tutku dolu bir aşk hikayesini konu alıyor. Gabrielle, ailesinin baskısına dayanamamış ve bir çiftçi olan José'yle evlenmiştir. José karısına aşık, dürüst ve çalışkan bir adamdır, ancak bu evlilik içinde kendini bir mahkum gibi hisseden Gabrielle, bu adanmışlığa hiçbir zaman karşılık veremeyeceğinin farkındadır. Bir gün tutkularını ona yeniden hatırlatacak ve ayağını yerden kesecek olan André ile tanışır. Beraber kaçmak için sözleşirler, fakat onları çevreleyen dünyanın buna izin vermeye niyeti yoktur.
AŞK MEKTUPLARI - FROM THE LAND OF THE MOON - Mal De Pierres (2016) Full HD Altyazılı izle
From the Land of the Moon Aşk Mektupları Mal de pierres